Seeing Beyond is Talk Radio with a Mission!
2014 Predictions by Maxine Taylor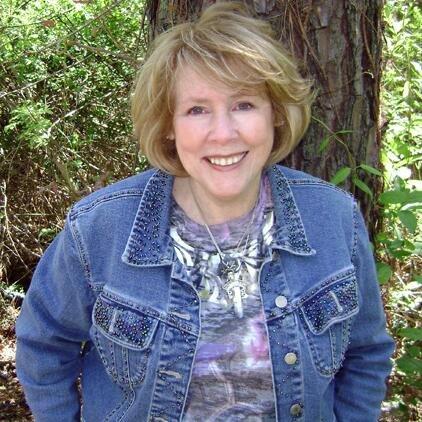 Maxine Taylorís 2014 Forecast For All 12 Signs
ARIES
Uranus, planet of awakening, rebellion and liberation, will continue to inspire you to do your own thing in 2014. Your home/family picture will expand and bring you more happiness starting this summer, and there will be lots of activity all year in the areas of partnership and money. Woo-hoo!
TAURUS
If your work, or even your health situation hits a snag early in March, it will pick up and improve as the summer approaches. Balancing your relationships, both personal and professional, with your own independence is a major issue this year, so give yourself lots of private time in which to reboot.
GEMINI
Do not be concerned if your finances are not what you would like during the first part of 2014; they will pick up the second half of the year. Throw yourself into your social life, which should become more active in the spring. Balance your inner party animal with your work, and focus on your job.
CANCER
Your optimism soars this year, and you step forward confidently. During the second half of the year, your finances increase. This yearís areas of major activity are home/family, career, and social life. If you have children, include them in the mix because they will insist on having more of your attention.
LEO
You will require more private time and enjoy your own company the first half of the year. This is a preparation time for you. Once the summer approaches, your happiness increases, your generosity abounds, and your confidence soars. Home/family and career are highlighted, and travel is a must.
VIRGO
Throw yourself into your finances all year, but especially after May, when you can really make progress. This applies to joint ventures with others as well. Travel is highlighted, so keep your passport current, and be ready to lift off at a momentís notice. If you are writing ďthe worldís greatest novelĒ, this is the year to finish it.
LIBRA
Your independence is strongly highlighted this year, but you may feel frustrated until the end of May. As a Libran, partnership is very important to you, and this is the year you will learn how to balance doing things your way with giving others the freedom to do things their way. Your finances pick up in the spring. Cool.
SCORPIO
Your privacy is very important to you the first half of the year, so pull back, retreat, and prepare, because you leap forward and take charge of your life the second half of the year. Far away places beckon, so travel if you possibly can. Your career picks up in the summer, and your popularity increases.
SAGITTARIUS
This is the year to balance your private time with your social life, so throw yourself with equal energy into both work and play. If you are thinking of changing jobs, you can do so. And if you have children, they will want more of your attention toward the end of the year.
CAPRICORN
Your personal transformation continues this year. If your career is stalled early in 2014, donít worry---it will take off like a rocket after May. That will be the time to throw yourself into the lead slot and give it all youíve got. Save time for social activities because fun is definitely on the horizon.
AQUARIUS
You are able to stand back and see limitless potential the first half of the year. Starting in July, you will have clarity and you will be able to put your ideas into action in your career. Let out all the stops and claim your authority. Travel---absolutely!
PISCES
Focus on money this year, even if it means compromising a little with others. If you are ready to get going financially, but others are not, things will pick up at the end of May. Party and have fun the first half of the year, then get down to business the second half when your work expands beautifully, and you reap rewards.
About Maxine Taylor
Maxine Taylor began her astrological studies in 1966. In 1968, she became Georgiaís first licensed astrologer. Maxine is an ordained trans-denominational minister and an energy healer. She is the creator of Star Matrix, her own healing technique.
Maxine was CNNís on-air astrologer in the 1980s, and appeared as a guest on The Larry King Show. Maxine and her predictions have been broadcast on CNN, ABC, CBS, and NBC, as well as national and international radio. She has been featured and profiled in publications across the country, including The Wall Street Journal.
Maxine has her own radio show, Move Into the Magic, on the Co-Creator Network, and her astrology reports are available through Cosmic Patterns.
Maxine is an amazon.com best-selling author of the book, Move Into the Magic, A guide to Discovering Your Lifeís Mission. Her latest book, NOW That Iíve Cast It, WHAT Do I Do With It?, is written for the astrology student who wants to learn how to interpret the natal chart.
Maxine can be reached at www.maxinetaylor.com, 678-236-0339, or starmax@bellsouth.net.